After harvest
16 and 17 September, 11 a.m. to 6 p.m.
There is a lot to do for animals and humans this weekend. Heavy steeds from the Rhineland and Westphalia, Belgium and Luxembourg plow and harrow, pull logs out of the forest or drive highly loaded grain wagons to the historic farm. There, harvest workers load the sheaves into the threshing machine operated by the old steam horse. On this day, the focus is on all the diverse and often arduous work that used to be done on the farm and in the field, in the farmer's kitchens and also by the craftsmen in the village when the harvest was finished in late summer.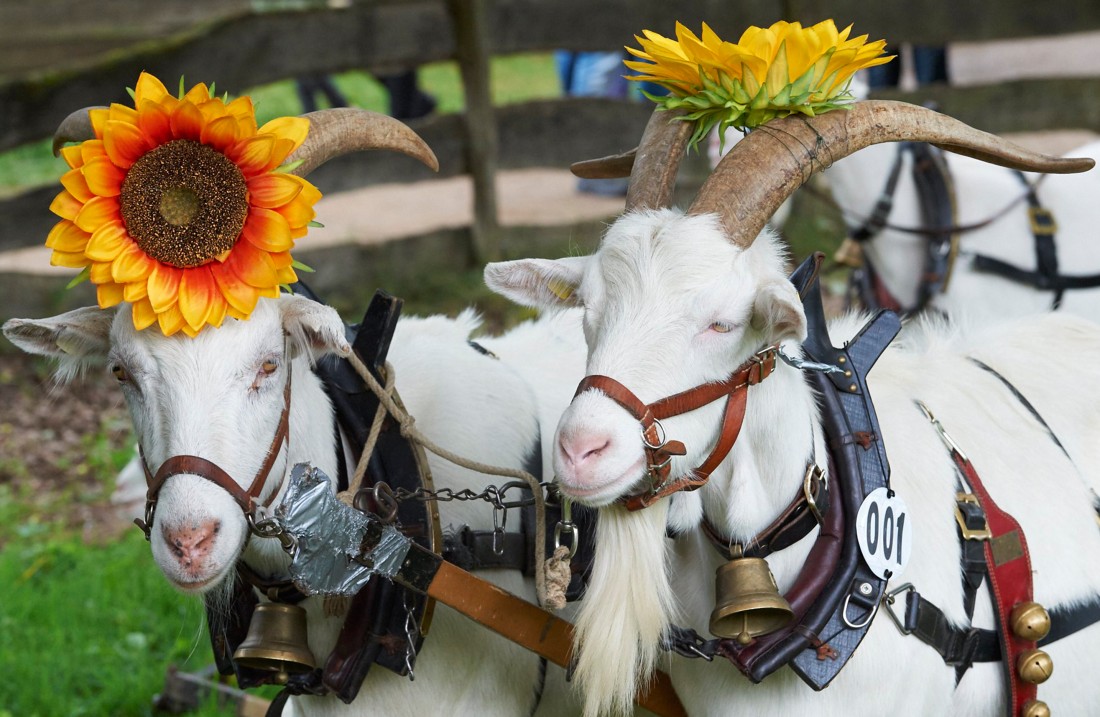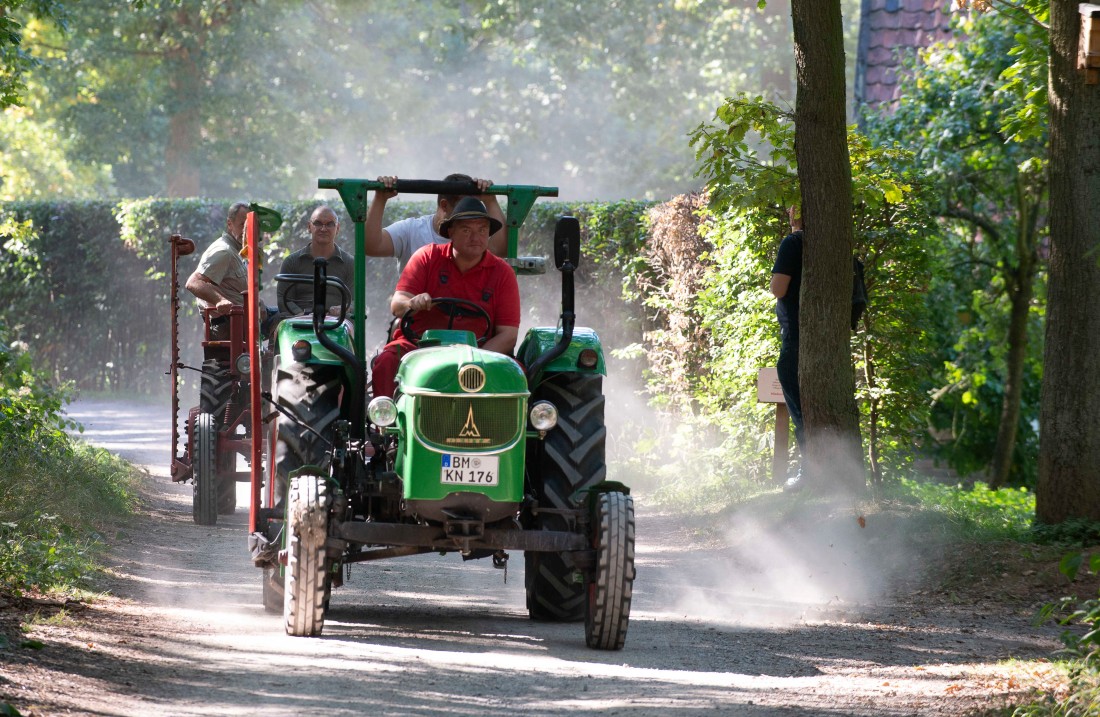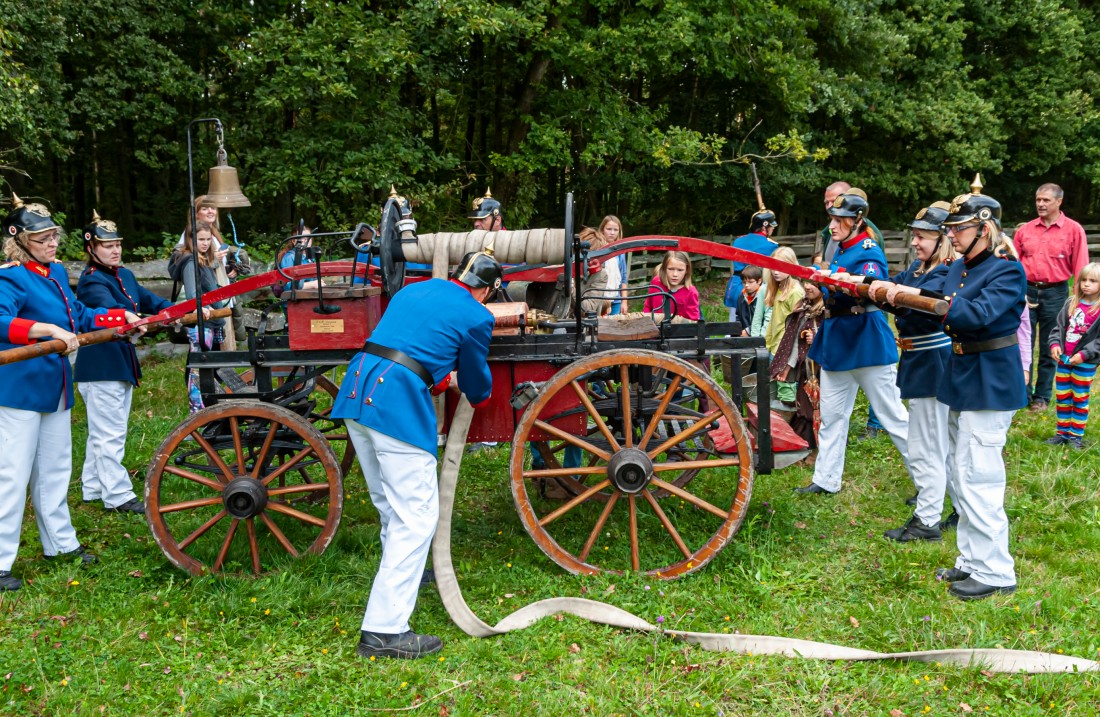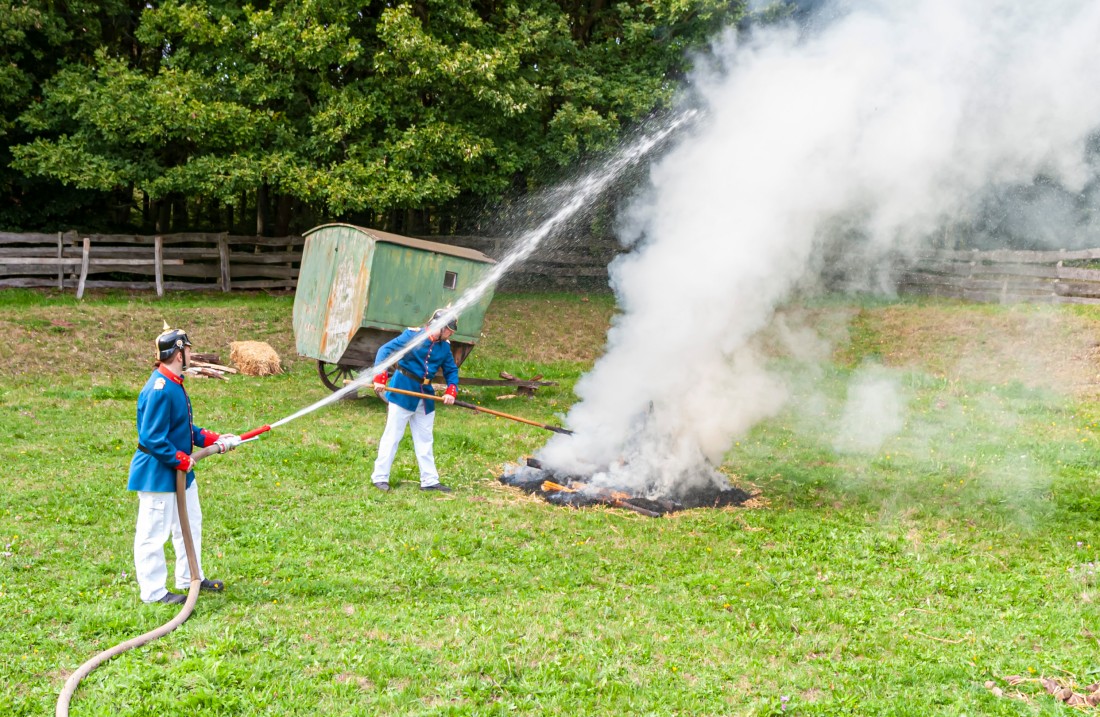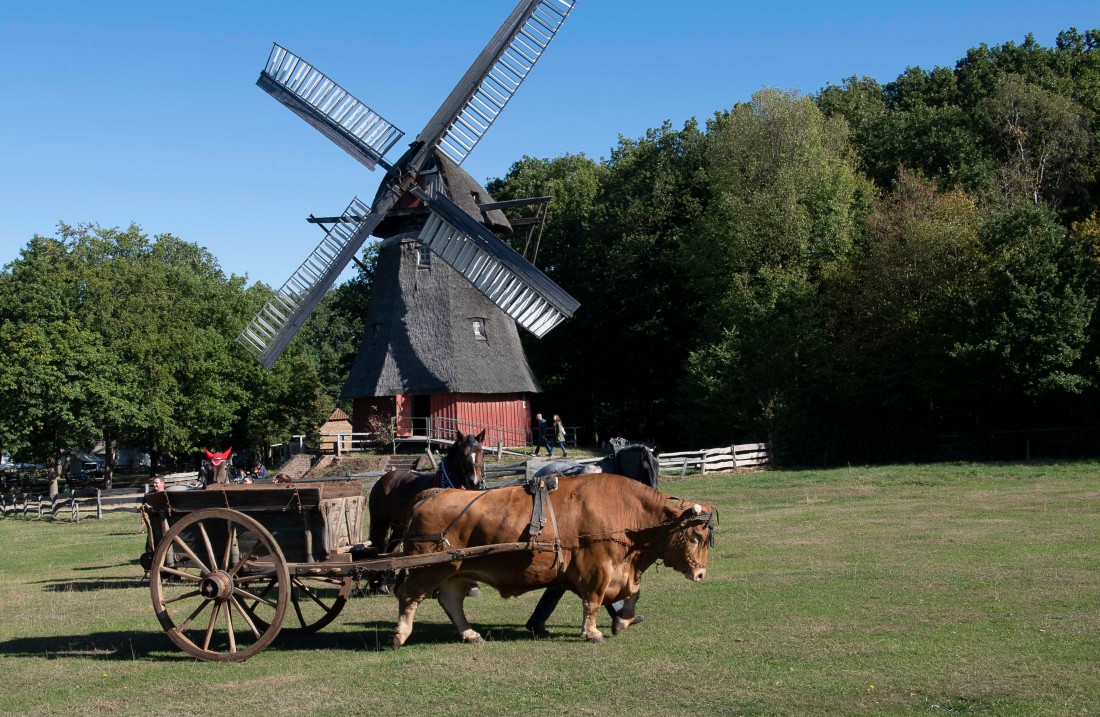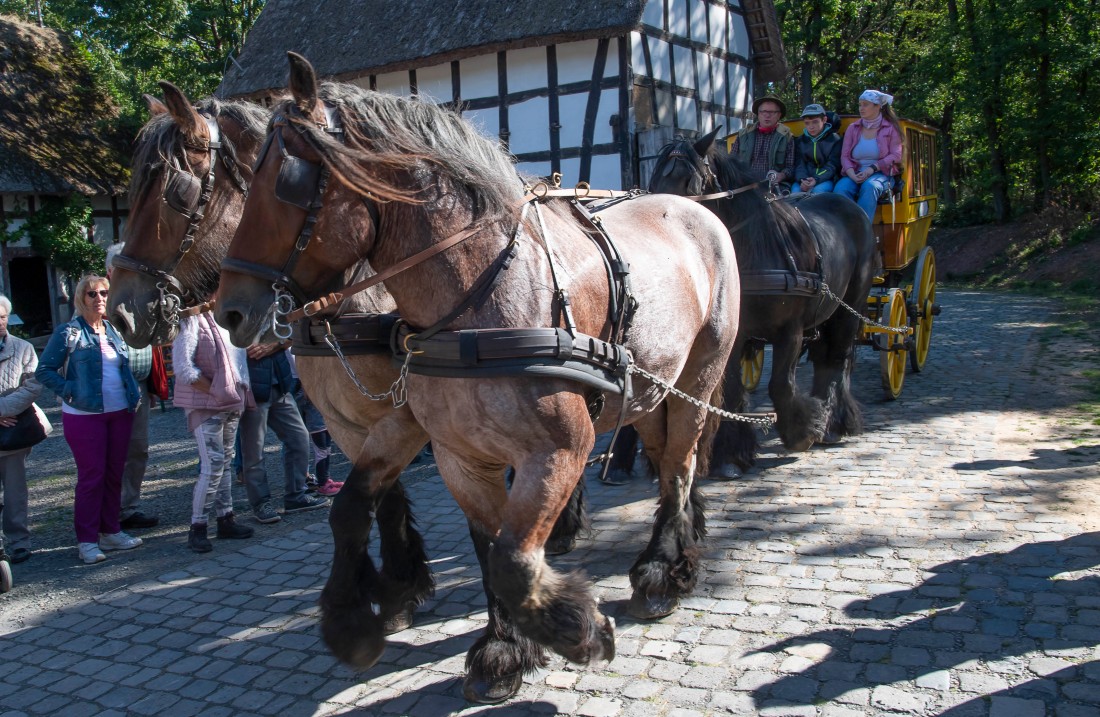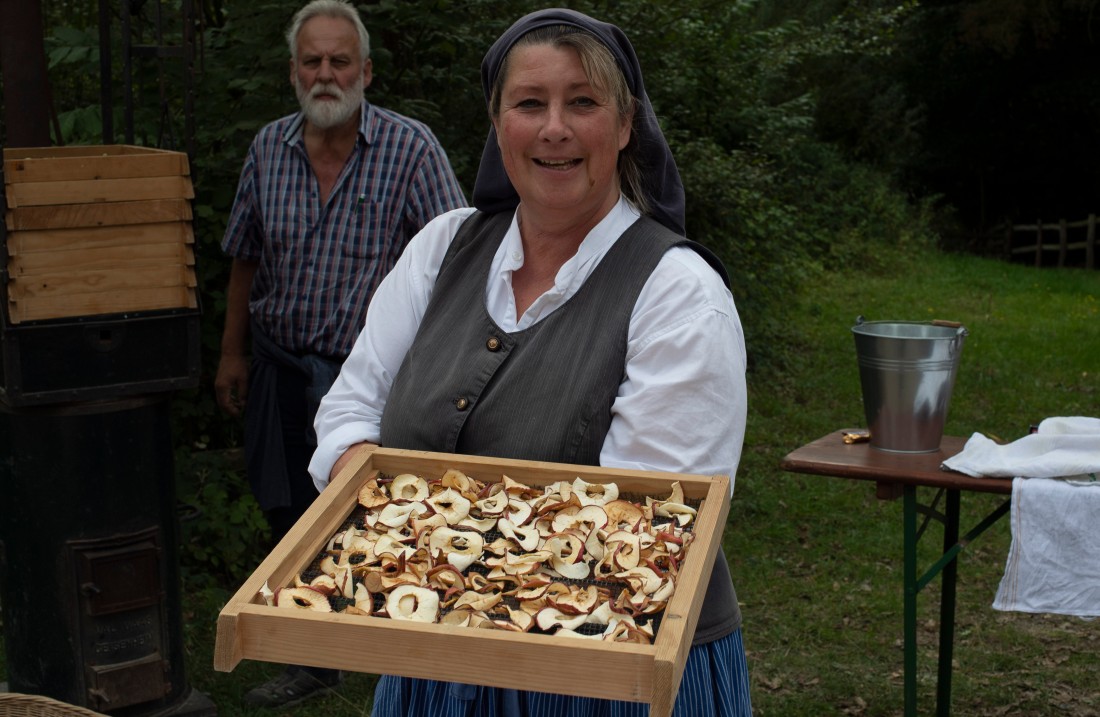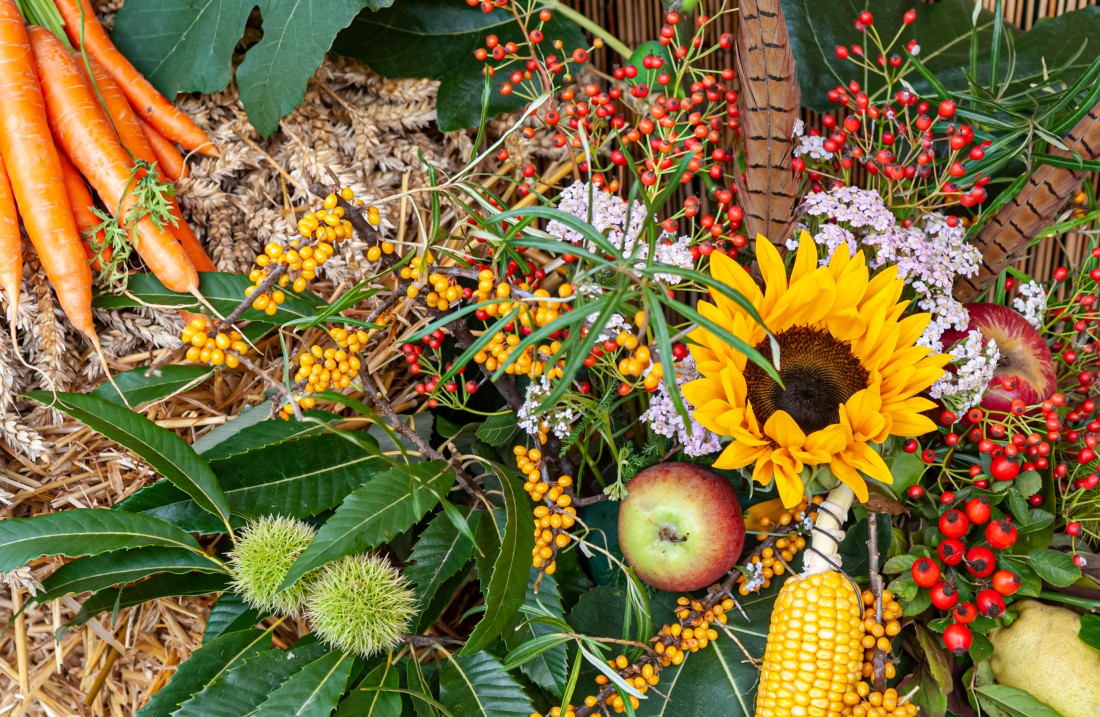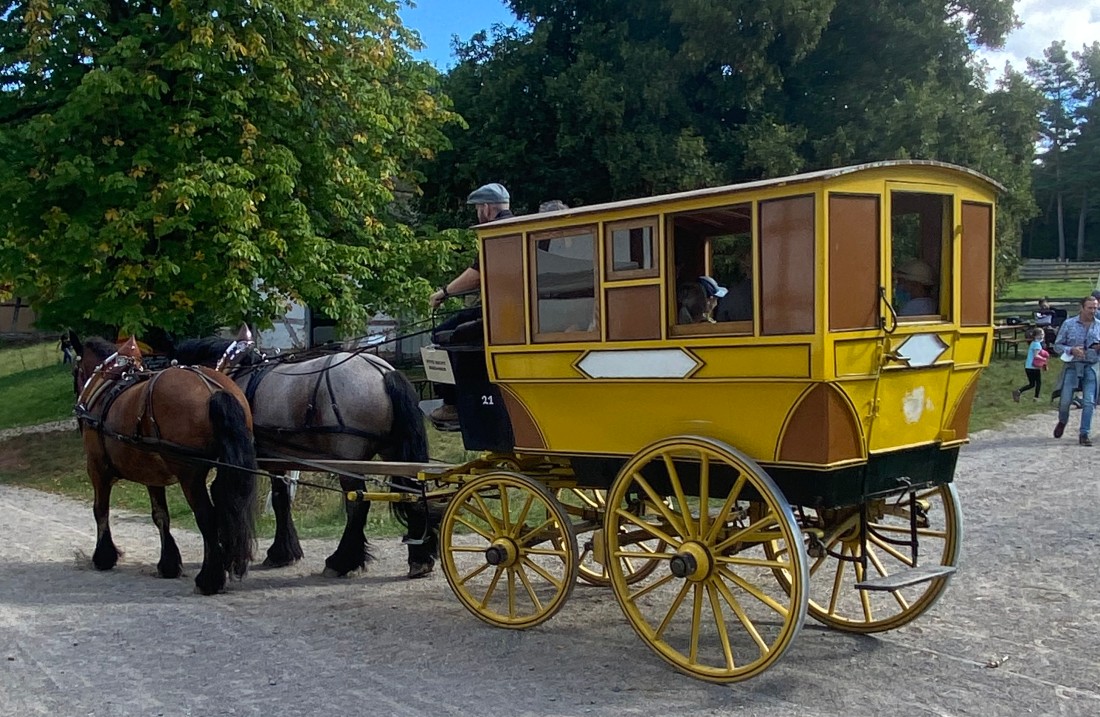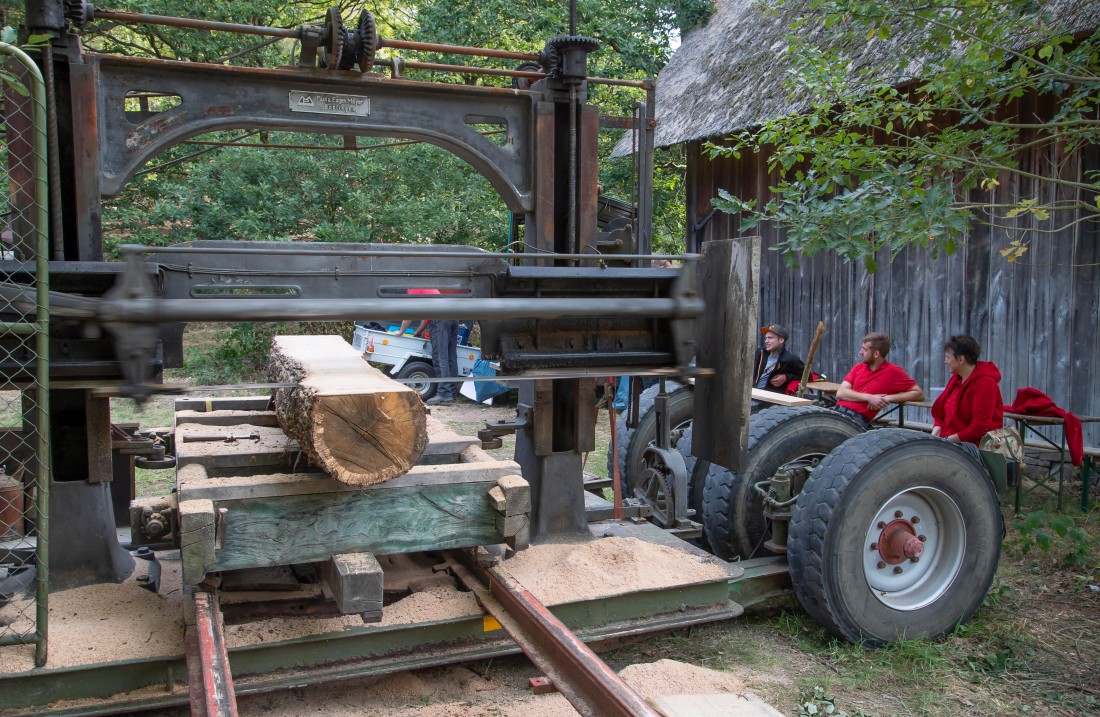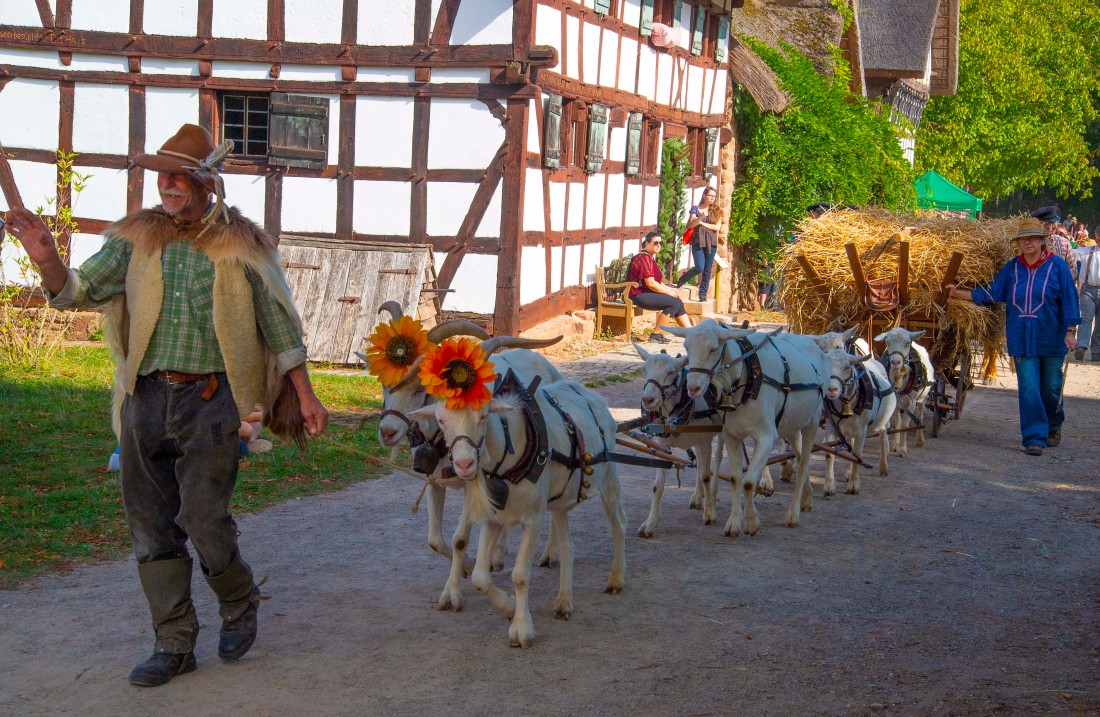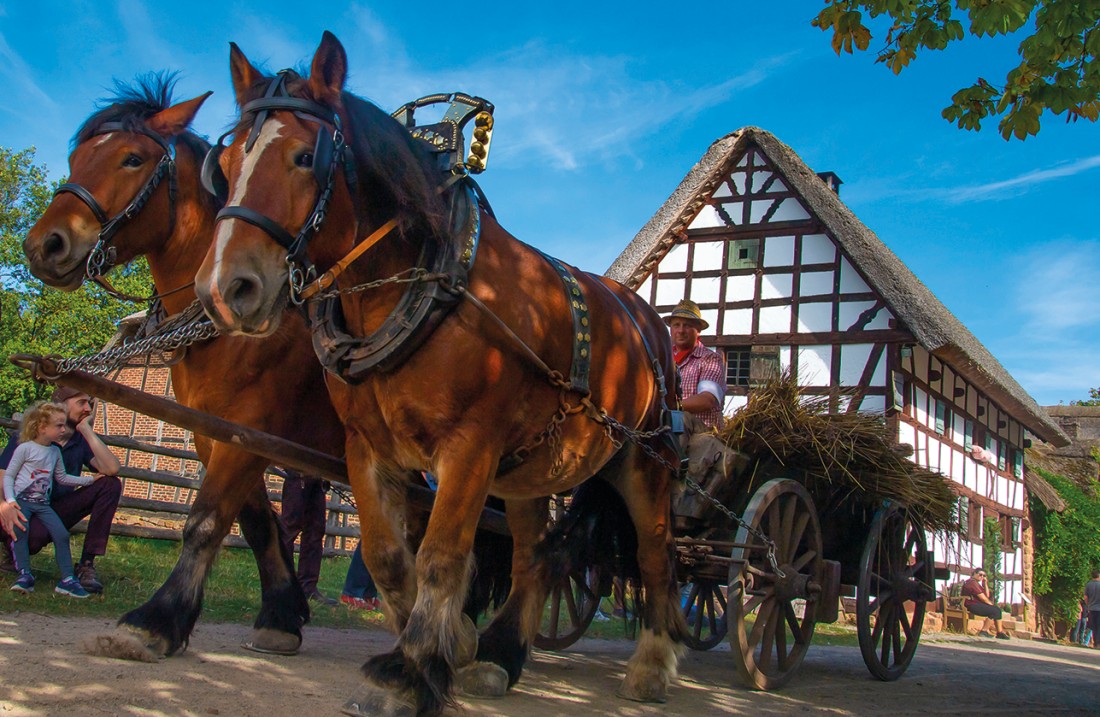 Museum guests of all ages can take part in many activities: threshing with a flail, cleaning grain with a wind brush and tub, processing flax or making sauerkraut.
Many old crafts are also shown: village blacksmiths, wheelwrights, basket weavers, weavers and mousetrap makers show craft techniques that are either extinct or largely unknown today. If you want to taste and buy fresh products from the region, you are in good hands at the "Landmarkt".
Highlights
Parade of animals and people through the museum grounds | Start at 12 p.m
Children's games in the Bergisches Land
Mobile saw gate
Farmers market with 60 stalls
Cloth market in the dance hall from Pingsdorf
Water mill and post mill in action
Exhibition of agricultural implements and tractors
Tickets for "After the Harvest"
If you would like to buy a museum ticket for "After the Harvest" now, you can do so in our webshop. Simply select the appropriate day and the number of people and book online. However, the normal museum ticket office will also be open for the purchase of tickets.