Restaurants
Restaurants in the museum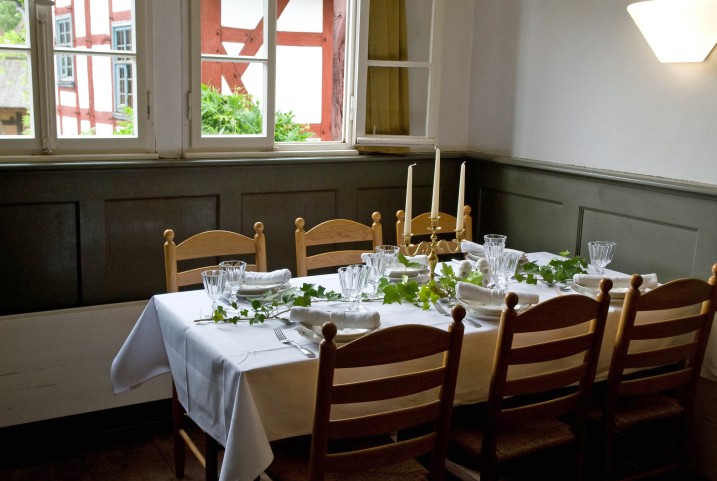 Gastwirtschaft zur Post
The "Gastwirtschaft zur Post" restaurant in the Westerwald Group of Buildings serves warm meals all year round. In the winter season it is closed on Mondays.
Opening hours
1 March to 31 October: Mon - Sun from 10 a.m. to 6 p.m.,
hot meals from 11:30 a.m. to 5:30 p.m1
November to 28 February: Tue - Sun from 10 a.m. to 5 p.m.,
kitchen from 12 p.m. to 4.30 p.m.; Monday rest day
Christmas Eve and New Year's day off. Rose Monday open!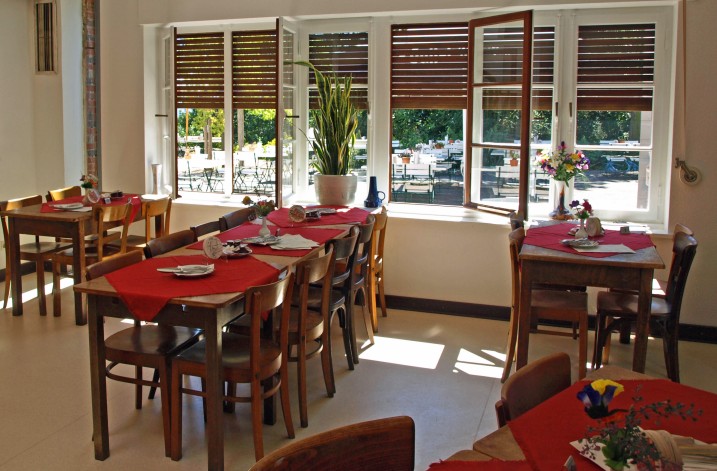 Gaststätte Watteler
In the historical tavern "Gaststätte Watteler" from Eschweiler ü. Feld at the "
Market-place Rhineland
" coffee and cake is served, as well as a limited range of food and beverages. In matching style to the restaurant, it is typical for the 1970's.
The tavern is currently closed.

Contact and reservations for groups
Tel.: 02443 314337