Bergisches Land
Bergisches Land
Bergisches Land is a low mountain range to the right of the Rhine, between the Ruhr and Sieg rivers. For the most part, it is an arduous region: with high precipitation/rainfall and very uneven, irregular contours. Many streams have carved channels into the slopes. In the time before railway building the valleys were often marshy; there was hardly anywhere that could be built on. Therefore the first villages originated on the ridges between the watercourses. The long distance paths also followed the same route along the higher ground. However, space on these hilltops was limited, and when in the late Middle Ages the number of inhabitants grew, it was not possible to expand the size of the villages.
Further below, half-way down the slope, new houses were built. At first these new settlements consisted of a single farmstead. But soon the number of inhabitants in these new places also increased and additional houses were built: according to their needs, they constructed new farmsteads close to the existing ones. The houses did not stand in a row at a shared road, but grouped together randomly. These random collections of farmsteads are called Weiler (hamlets). Even when a Bergisches hamlet is large, consisting of 20 or more houses, it is still different from a village today. Namely, the church is missing, meaning that hamlets do not form their own parishes.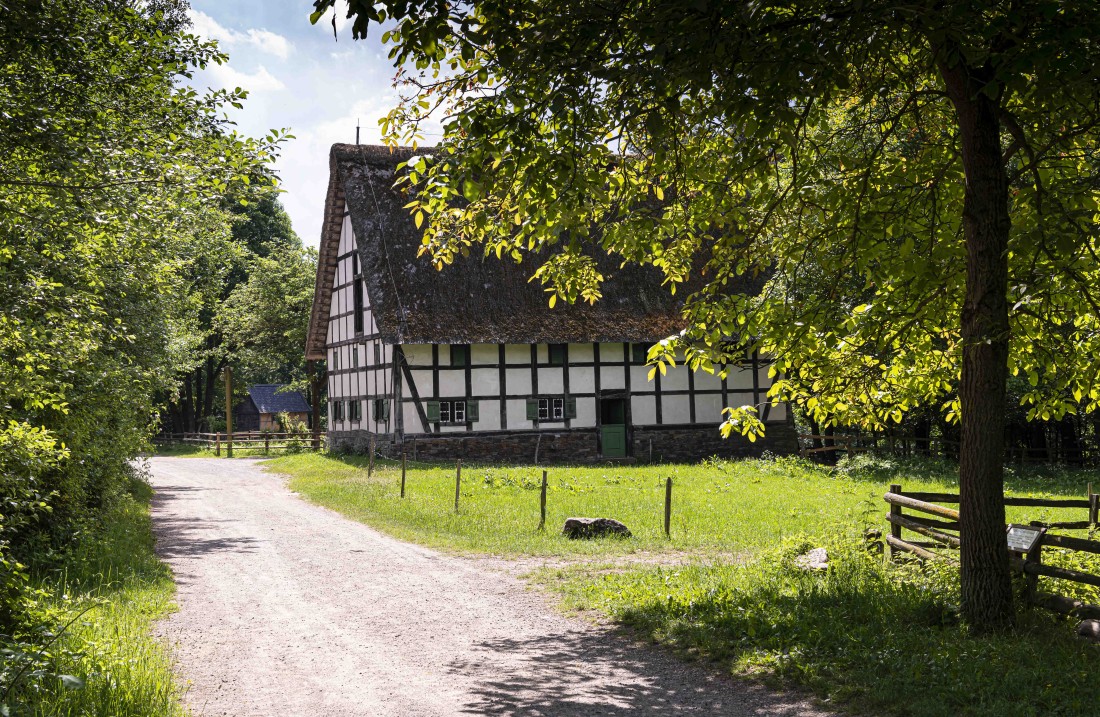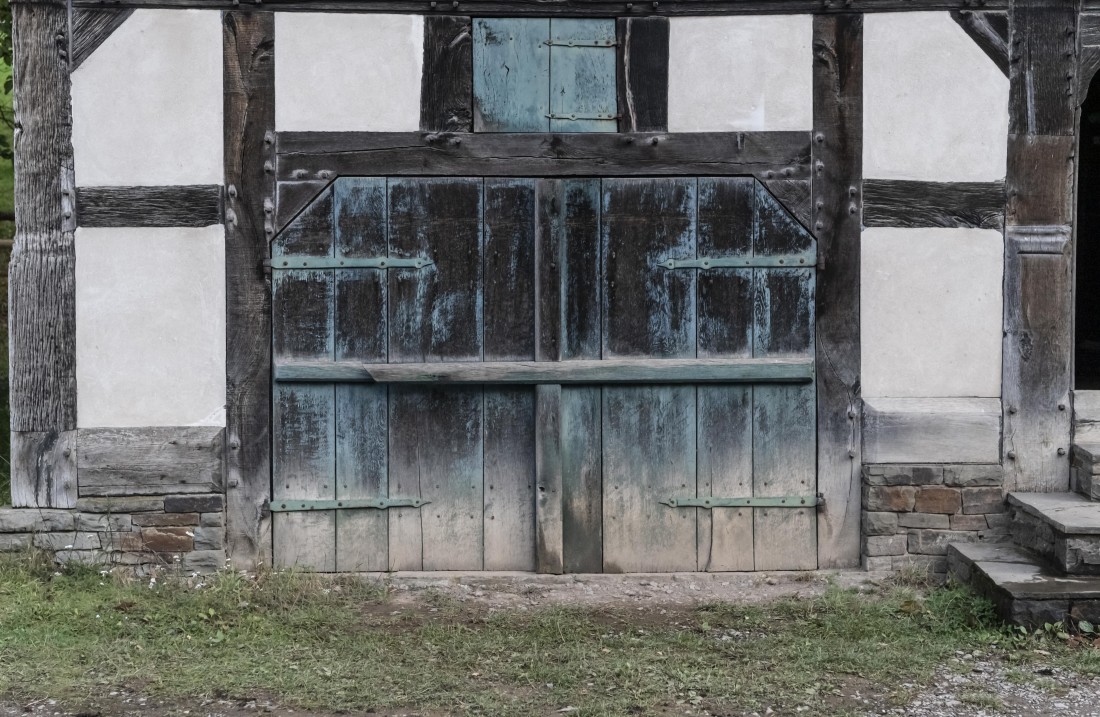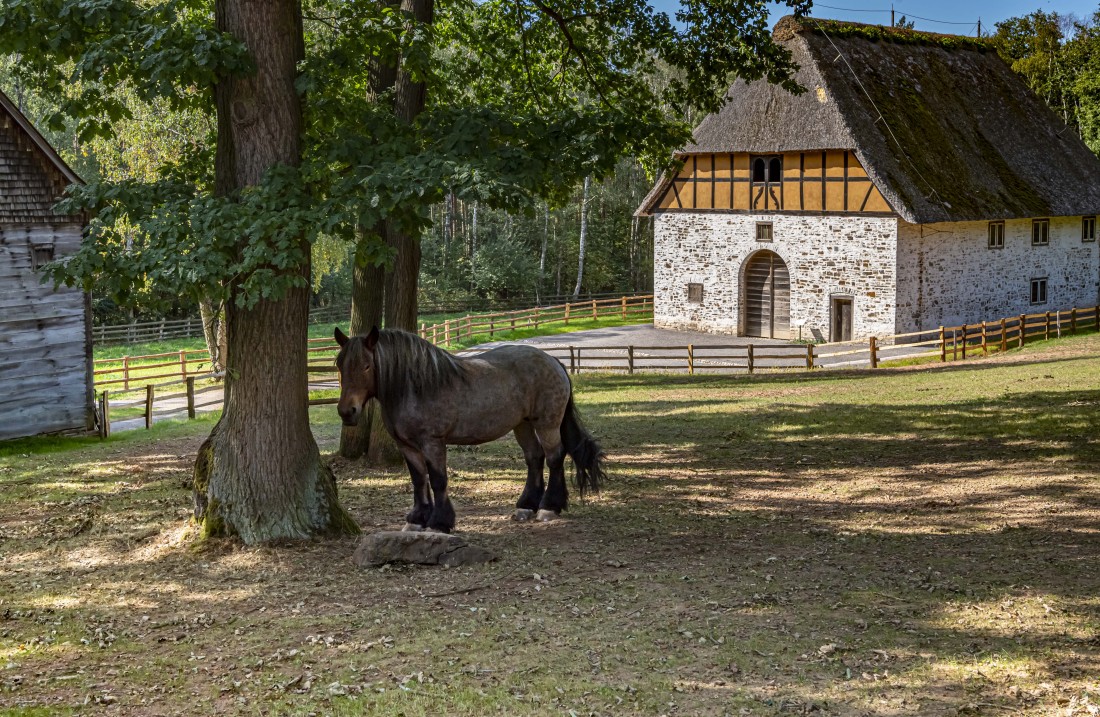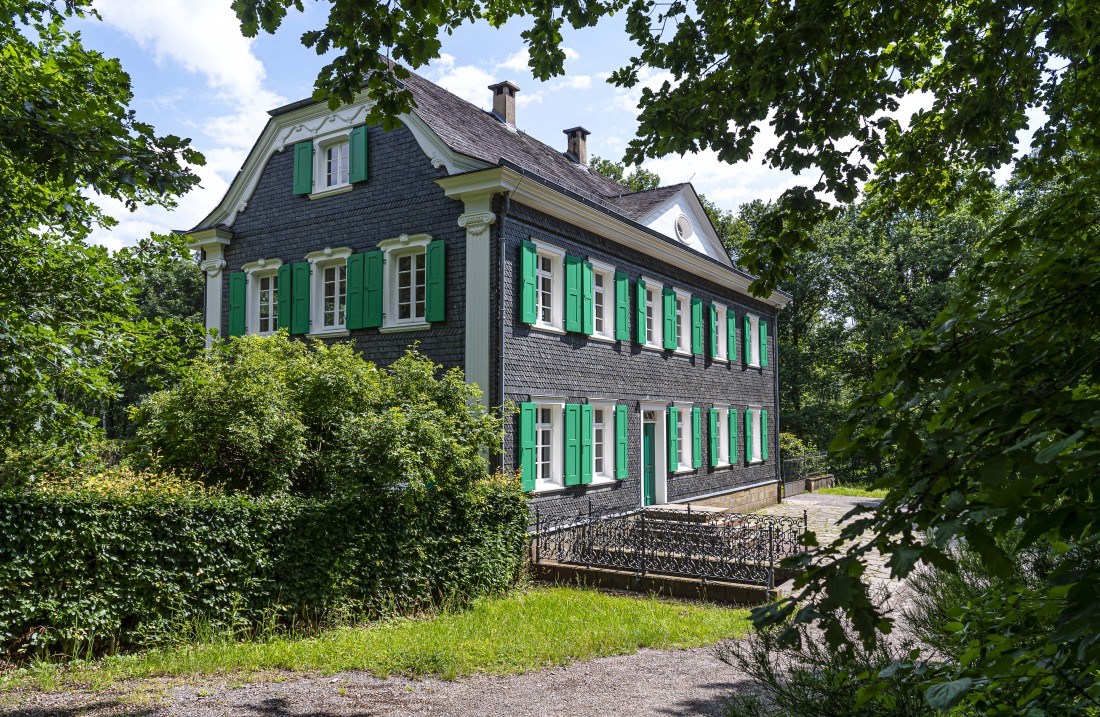 Forms of Farmsteads and settlements
Single farmsteads and hamlets characterize the image of Bergisches Land. Residential stable houses formed the farmsteads with separate barns and storehouses.
The farmhouses combined residence and stable under one roof. For the rural farms in Bergisches Land keeping cattle was more important than arable farming. In the "deep" stables the animals could spend the whole winter indoors. The feeding troughs hung from chains and could be pulled up to "grow" along with the rising level of dung and litter.
In Bergisches Land oats and rye were mostly grown; only in the fertile Rhine plain was wheat growing successful.
Bergisches Land became a significant industrial region quite early on. This situation ensured that the economic circumstances in the region remained more stable than in others. Farmers who got into difficulties could often find work locally to make ends meet.