Herdanziehungskraft. Küche und kochen.
February 12, 2023 to February 11, 2024
Whether it's a revolutionary cell, a place for family councils or a fast food restaurant, whether it's a student flat share, a working class household or a design object - the kitchen is one of the most important rooms in the house. It not only offers space for storing and processing food, but is also an important social meeting point. The hearth is an essential means of heating the house and preparing food.
The interactive exhibition highlights the development from the fireplace to the Thermomix and focuses on technological, historical, social and cultural changes. From the energy-saving cooker to the stirrer to the "kitchen robot", there is a lot to discover about the kitchen and its use.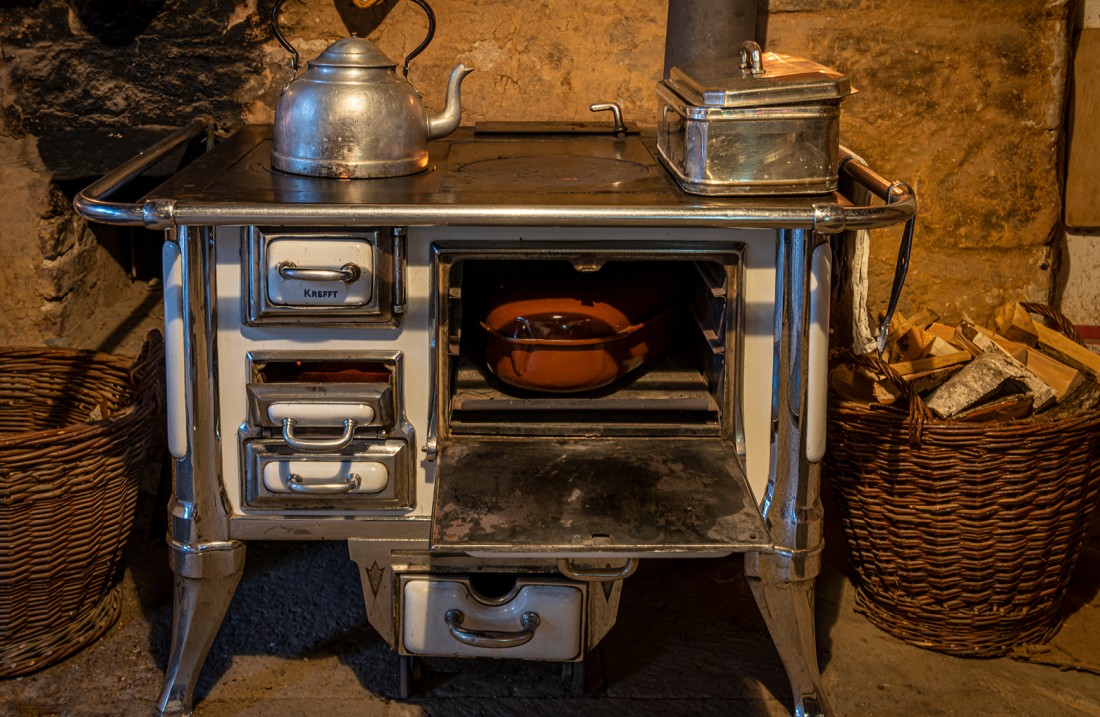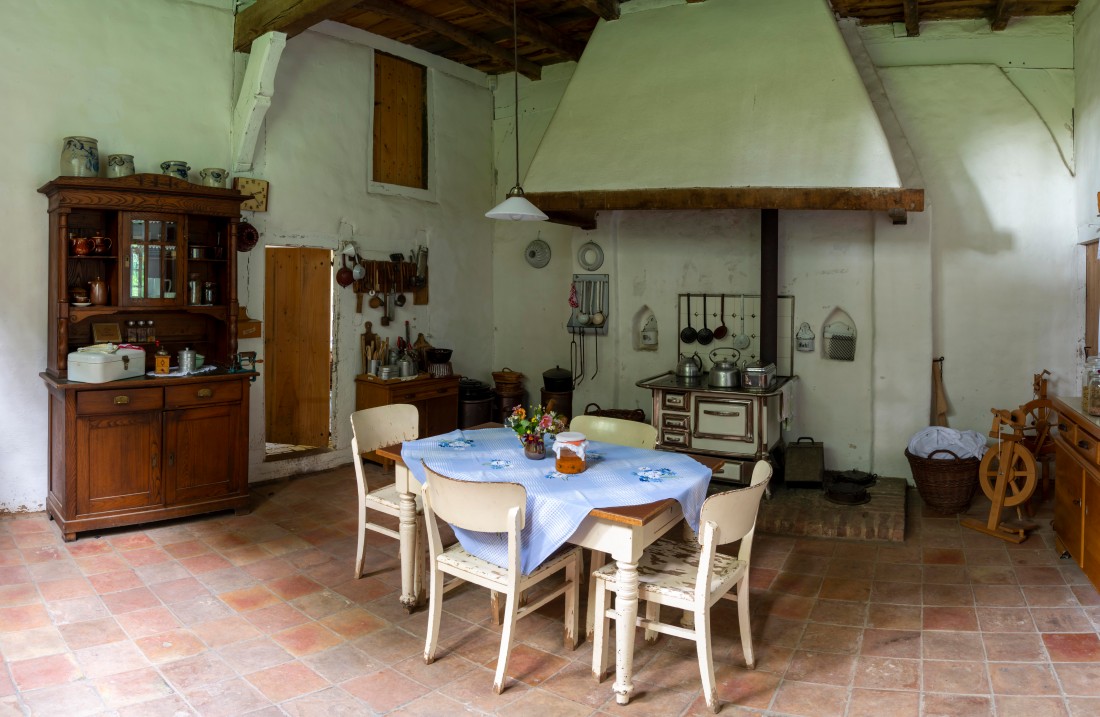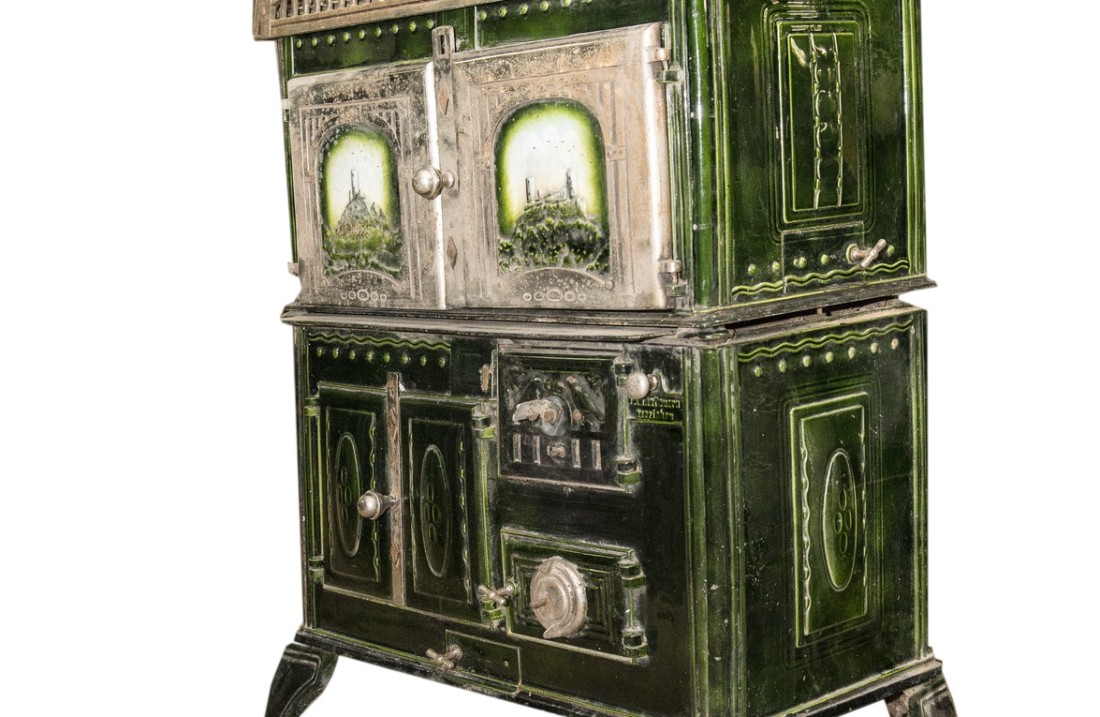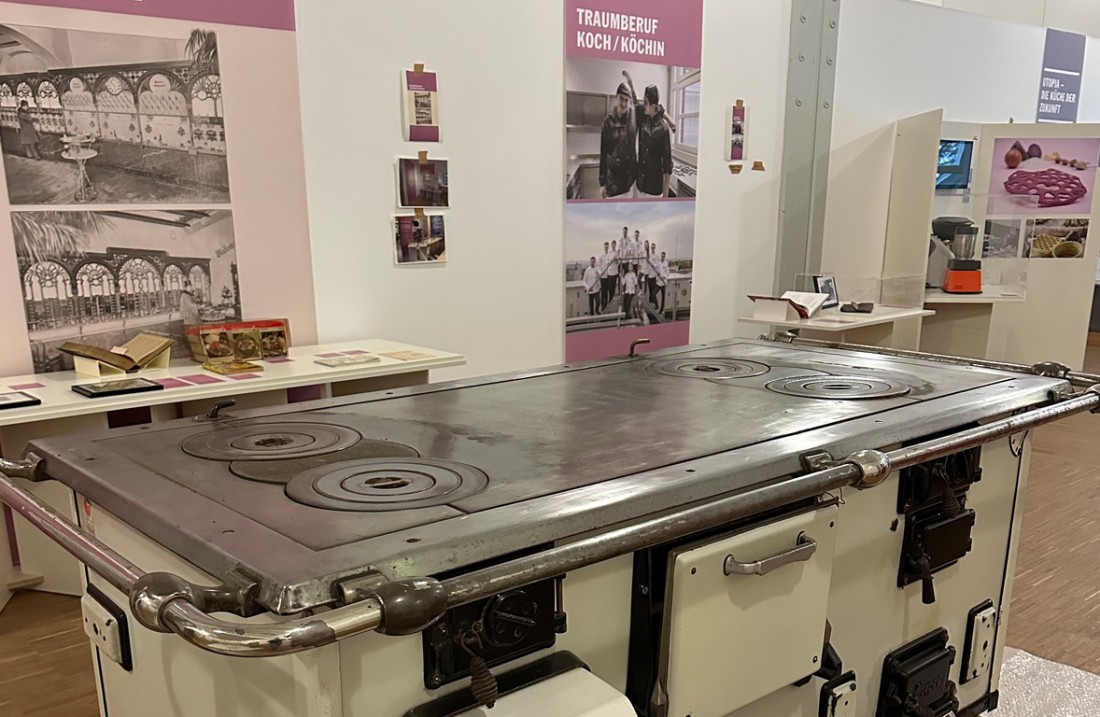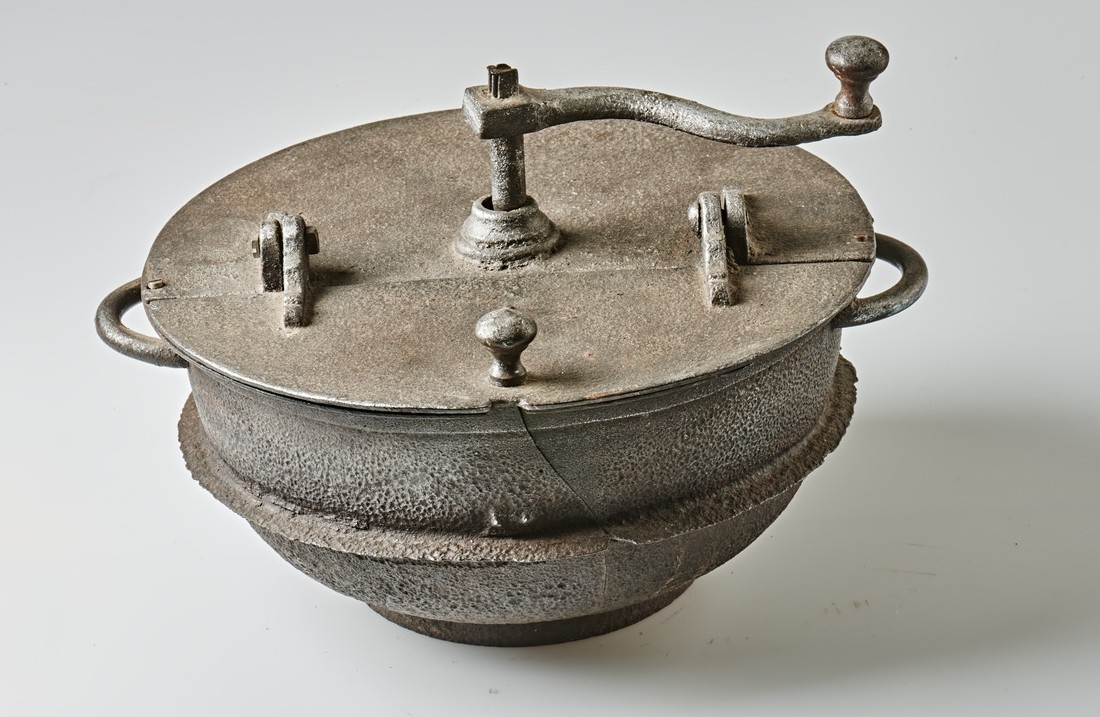 The first controlled use of fire by humans is thought to have occurred around 960,000 years ago. Open fire pits are fueled with rudimentary cooking techniques such as hot rocks, troughs, and earth pits. Over the centuries, this has developed into fixed fireplaces or hearths. The modern term "herd" is derived from the Old High German "hert" and means something like "the burning one" or "the glowing one".
In the 19th century, the influence of industrialization also changed the kitchen. Open fireplaces are disappearing, giving way to more modern, smoke-free alternatives. So-called economy stoves or kitchen witches – metal stoves fired with firewood – ensure even heat distribution and faster food preparation. They are equipped with additional elements such as bean roasters, ovens and water ships. It was not until the middle of the 20th century that they were finally replaced by electric and gas-powered models.
With the economic upswing of the post-war period, the kitchen also experienced an unmistakable further development. Fitted kitchens, Thermomix and ceramic hobs are becoming status symbols, and the kitchen is an important venue for celebrations. Especially in student circles, the "kitchen party" is becoming a dictum.
But this is not the end of the history of the kitchen. Lifestyle and eating habits continue to change, sustainability, mechanization and costs play an increasingly important role. So how will we cook in the future? How will we feed ourselves? And will the hearth's appeal remain unbroken?
Framework program for the exhibition
Bookable projects(take place in German)
Open baking and cooking projects take place on fixed dates between May and September. Single seat booking possible!
Registration via:
kulturinfo rheinland/kir,
Saturday, May 13, 12 p.m
According to an old recipe. Cook an everyday meal With the "museum farmer's wife" you prepare a simple everyday meal and produce a kitchen appliance. You will get to know the old farm and the self-sufficiency of that time. Together we cook according to old recipes from the herb and vegetable garden, then eat and clean up.
Cost: €25 per person
Duration: 3 hours
Saturday, June 24th and Saturday, September 2nd, 12 p.m
Crunchy and hearty. Bake wood-fired bread Baking bread used to be part of rural self-sufficiency. Fetching wood, kneading and shaping dough, pulling out the embers, throwing in the bread and clearing it out: you will find out how time-consuming it was to bake bread. With a taste of homemade bread rolls.
Cost: €25 per person
Duration: 3 ½ hours
Saturday, June 03, 12 p.m
herb or weed. A meal of wild herbs Many wild herbs are the ancestors of today's cultivated plants. You can add the right spice to the food. In this project you will learn how to find wild herbs, identify them and process them into a tasty meal.
Cost: €25 per person
Duration: 3 hours
Sunday, July 09, 1 p.m. and Sunday, October 29, 11:30 a.m
Open tour through the exhibition "Herd attraction. Kitchen and cooking" Guided tour through the new special exhibition on the topics of kitchen and cooking. Single seat bookings possible!
Costs: €5 per person / €2.50 for children and young people under the age of 18
Duration: 1 hour
Events around the exhibition(take place in German)
Saturday 22nd and Sunday 23rd April, 11am - 5pm
Rare luxury! Meat processing in the 18th century
Our housekeepers show domestic meat processing in the Heyerhof in the 18th century
Sunday, May 21, 11 a.m. - 5 p.m There is a herb for that
Find out everything about the use of kitchen herbs from the house garden at the house from Kessenich Sunday, July 9, 1 p.m. - 4 p.m Waffles - sweet and savory
To try: delicious waffles from the museum kitchens
Saturday 29 and Sunday 30 July, 11 a.m. - 5 p.m Butter, sour milk, cream cheese! Milk processing in the 18th century
Our housekeepers show how milk is processed and preserved at the Heyerhof
Saturday 21st and Sunday 22nd October, 11am - 5pm Rare luxury!
Meat processing in the 19th century Our housekeepers show in the house from Kesse - not the domestic meat processing in the 19th century
Flyer and supporting program for download