Crafts and housekeeping
The craftsmen and women show their old techniques and explain what people used to need their work for.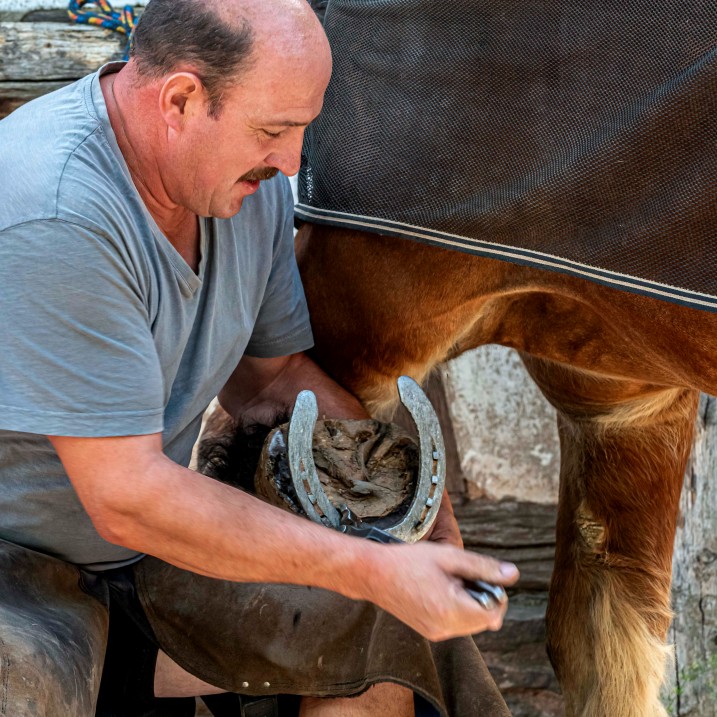 The blacksmith
In the forge from Bornich in the "Westerwald/Mittelrhein" building group you can meet the blacksmith at his arduous work.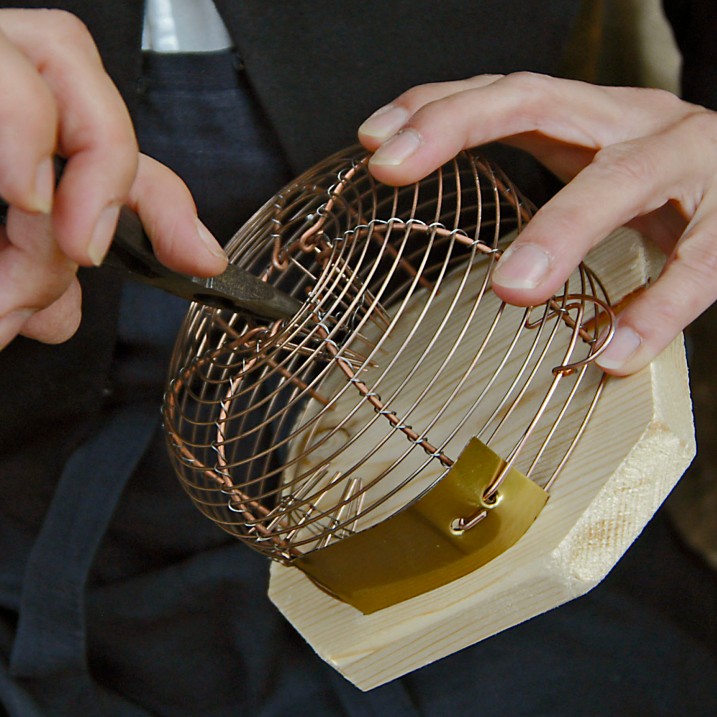 The Mousetrap Shopper
Watch as the mouse trap merchant builds her historical mouse traps in the Scheuerheck house in the "Eifel/Eifel-Vorland" assembly group. When the weather is nice, you can also meet them on the forecourt in front of the house.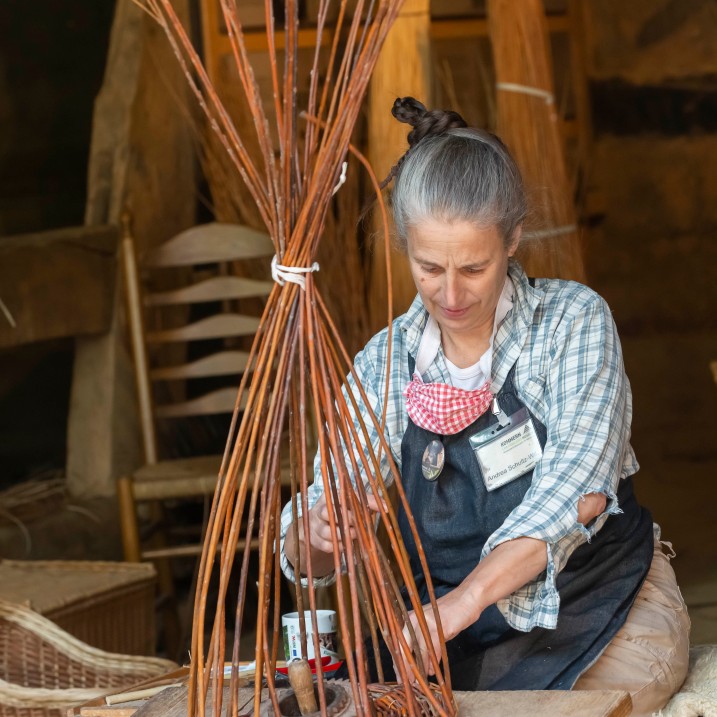 The basket maker
You can usually find the basket weaver in the basket maker house from Hilfarth in the "Niederrhein" building group. Due to work on the house, she is currently working in the Ellar barn in the Westerwald.
You can also buy or order baskets from her. Weaving courses are offered regularly by the Friends of the Open-Air Museum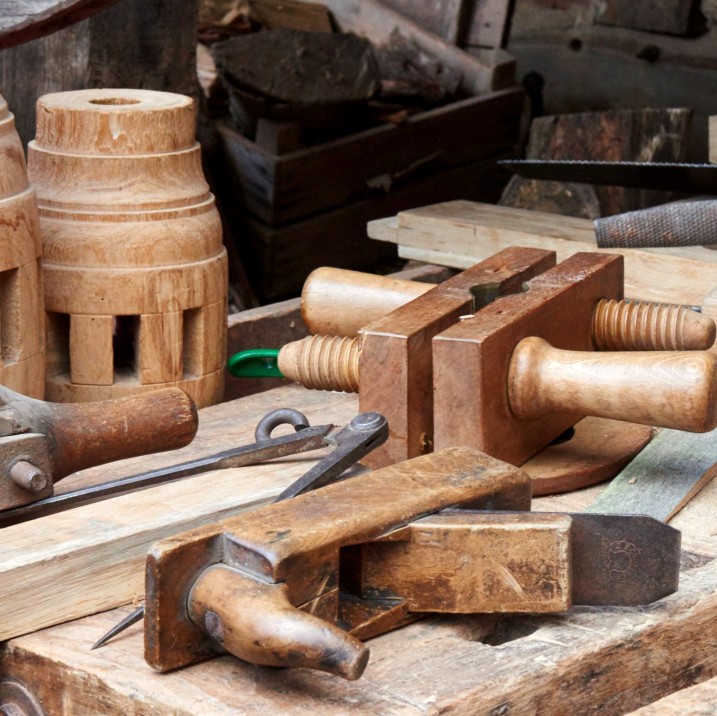 The wheelwright
You can find the wheelwright in his workshop in the courtyard from Wallenthal in the "Eifel/Eifel-Vorland" assembly group.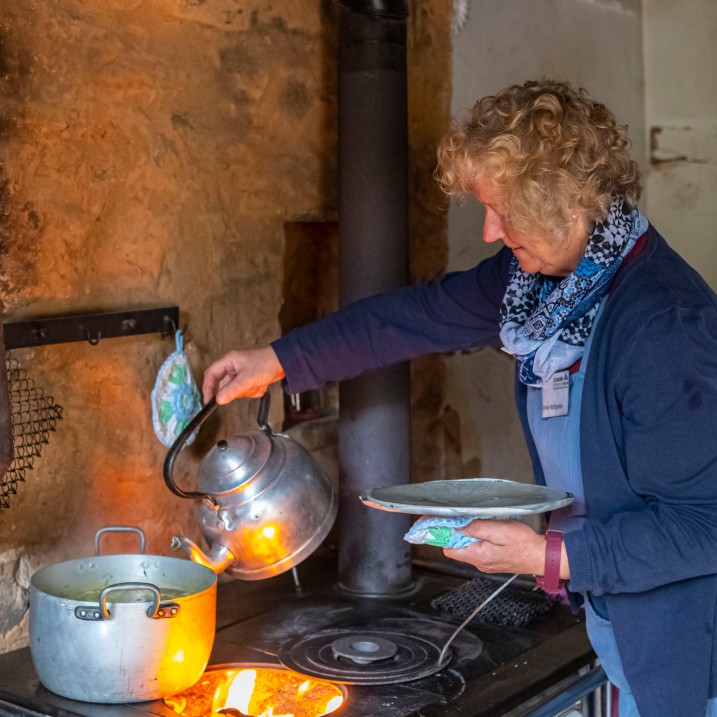 The housekeepers
You can also meet our housekeepers at work in the historic houses! Have a look at the house from Elsig, the "Heyerhof", the "Togrund-Hof" or the house from Eulenbruch.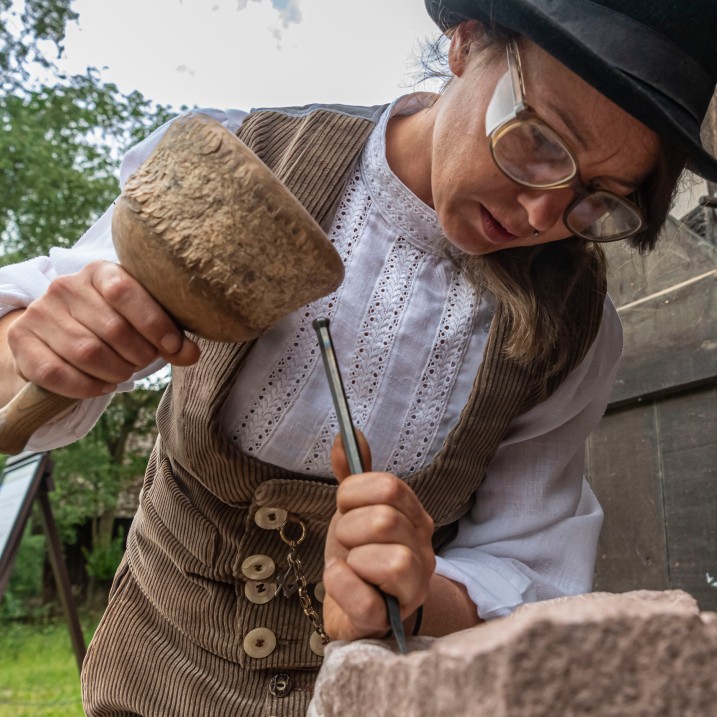 The Stonemason
You will find our stonemason in the house from Rhinschenschmidthausen in the Bergisches Land building group.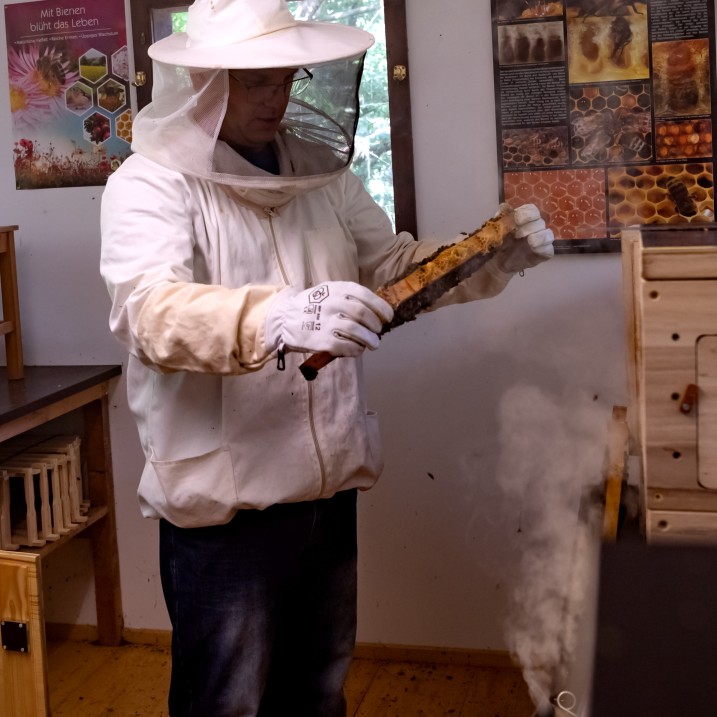 The beekeeper
Behind the house from Altenburg is the educational apiary of the open-air museum. Here you can watch the busy activity of the bees at the flight hole. In the house from Altenburg there is a small exhibition on beekeeping and on the way to the teaching apiary you can read a lot about bees and beekeeping on the information boards of the German Beekeepers' Association. During the summer months, the apiary is open to visitors on Sundays and there is a beekeeper on site to provide expert answers to questions.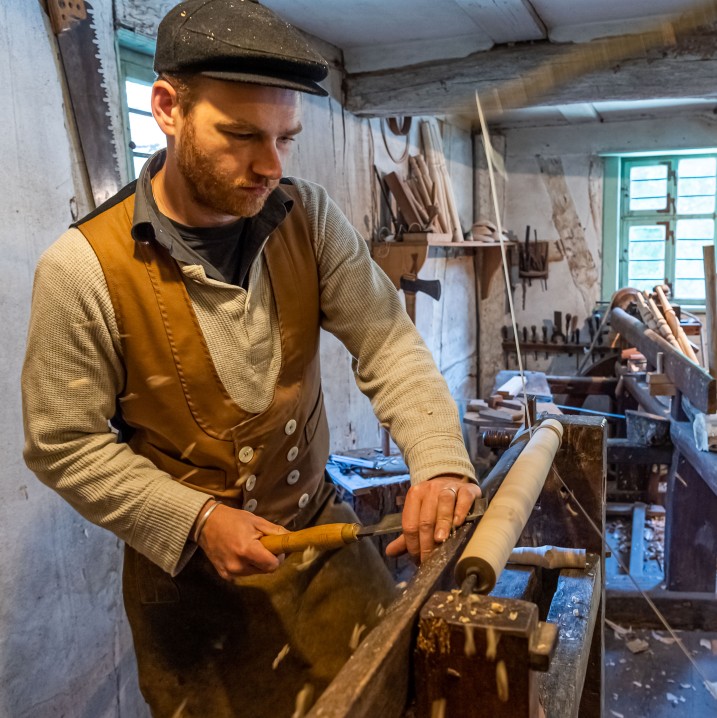 The turner
You will find our turner in the house from Ruppenrod in the Westerwald building group.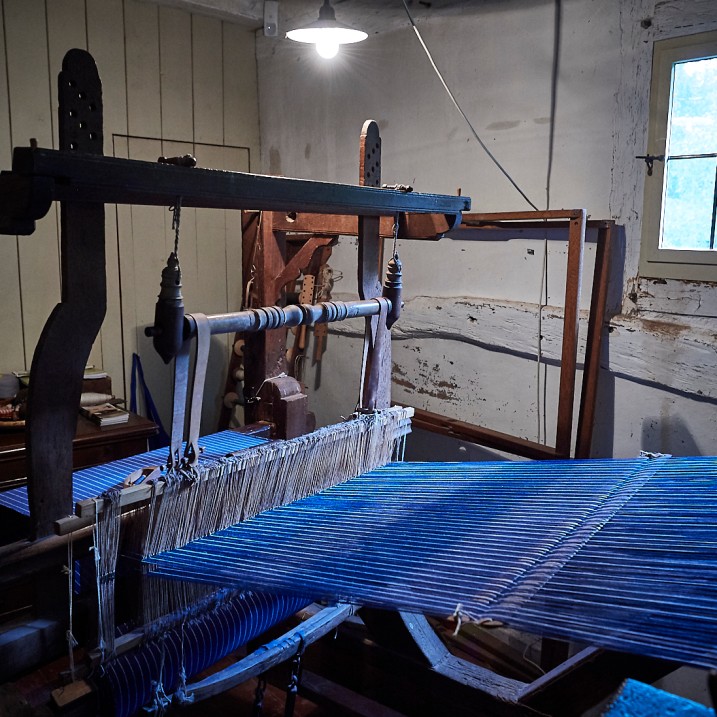 The weaver
You will find our weaver in the house made of pipes in the Eifel building group.