Lower Rhine
Lower Rhine
In the country of the Lower Rhine lay solitary farmsteads, called isolated farm settlements, which determined the image of the villages. The centre of the farmsteads in northern Lower Rhine is the "hall-house", which accommodates various uses under one roof: through the entrance gate on the gable side one enters a hallway, which forms the central aisle. Along the long sides are stables for horses and cows, quite large in comparison with the farmsteads in other Groups of Buildings in the museum: keeping cattle played an important part in wide areas of the Lower Rhine.
The downstream Lower Rhine is a low lying land. Up to the beginning of industrialization roughly one fifth of the land area could only be used as pasture: an endless meadow, which could not be farmed because of flooding and a high ground-water level. However, the remaining soils of the Lower Rhine were always very fertile.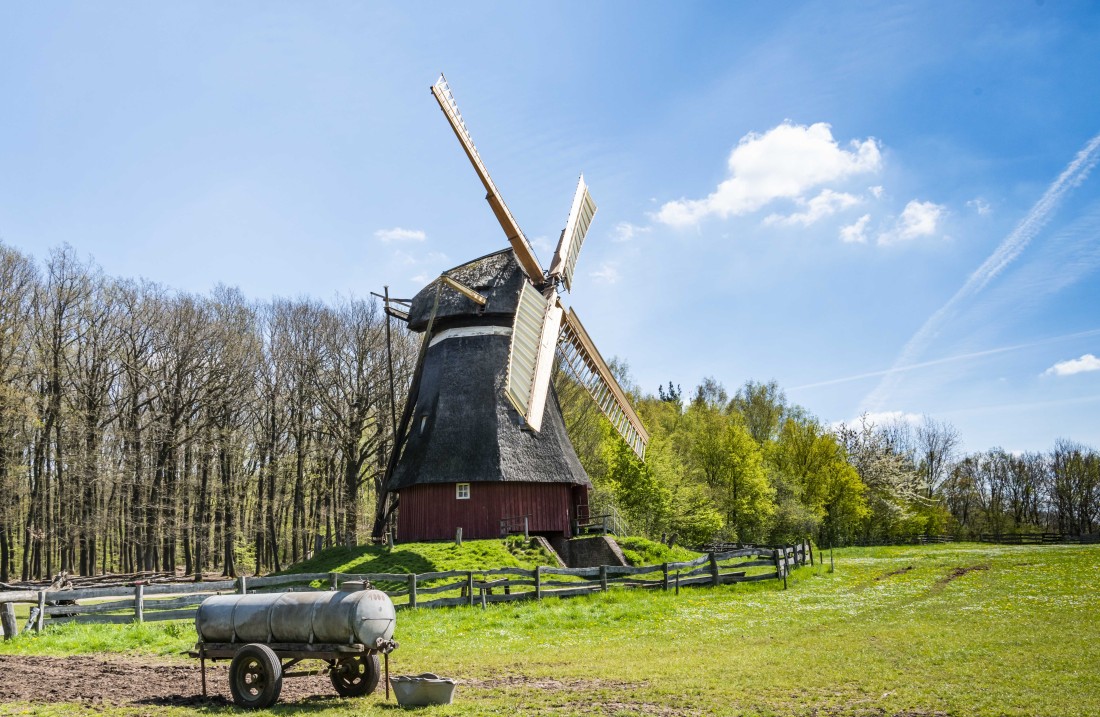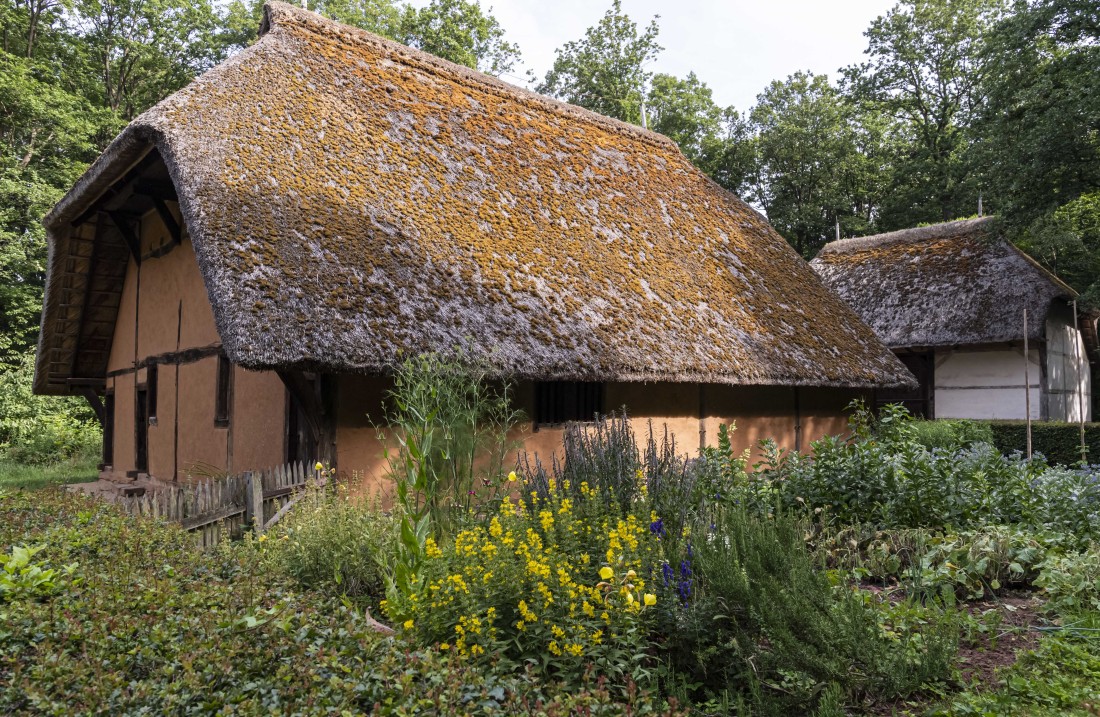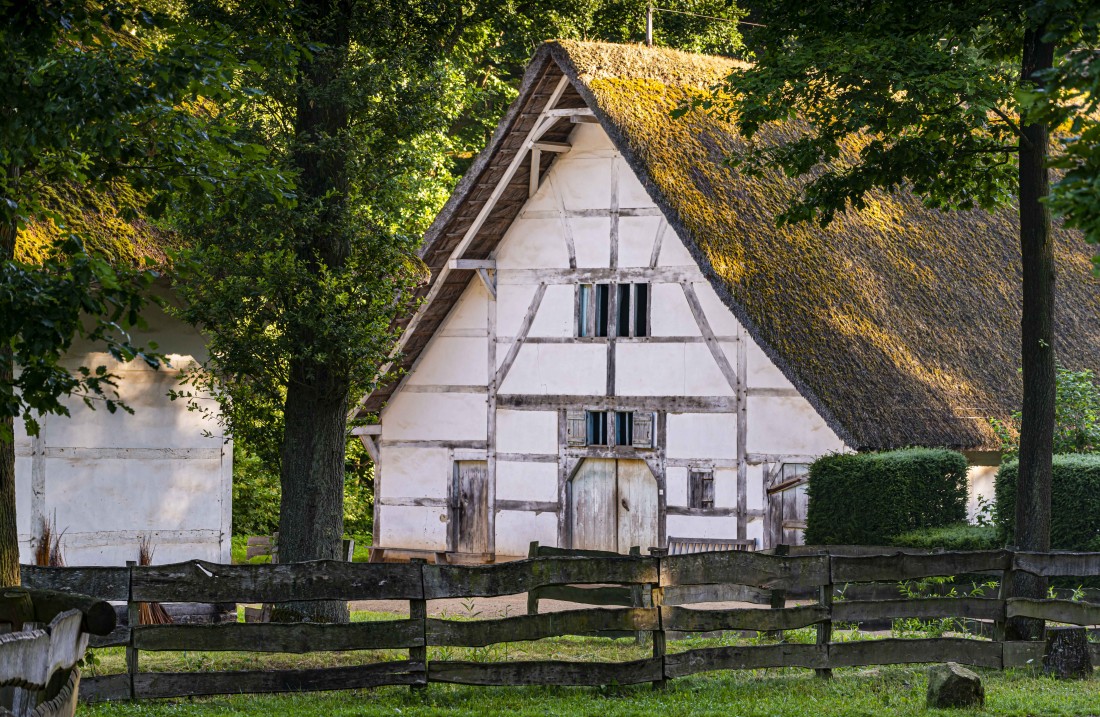 That can also be seen in the farmsteads. The houses are relatively large, with the intention of accommodating a plentiful harvest and a lot of cattle. These were often even supplemented by a separate storehouse. These farmsteads did not form villages, but were evenly spread across the country as individual farms.
In the Lower Rhine a different economy and way of life prevailed from that in the low mountain ranges. Therefore the buildings were also used differently from those, for example in the Eifel. Since the expansive damp meadows favoured the keeping of cattle, a dairy and cheese economy developed, similar to the Dutch tradition. In the 16th century another trade was added, which would later change day-to-day working life: textile manufacture. In the Lower Rhine there was the right workforce for that trade: here the inheritance law stipulated that the entire farm was always passed down to the eldest son. The younger siblings either had to work as farmhands or house-maids for their brother, or they migrated away to work in a trade or craft.