Guided tour through the WirRheinländer permanent exhibition
A tour through the small town "Rhenania". In a large hall, the participants embark on a journey through time. It begins when the left bank of the Rhine is occupied by the French army in 1794 and ends in the economic boom of the 1950s. The consequences of the political events for the population in Rhenish cities are in the foreground on 1,400 square meters of exhibition space. The scenic representations with life-size figurines and historical house facades make the exhibition particularly attractive. Films, documents and objects add to the insight into the everyday life of the people of the Rhineland.
Note for teachers: information on lesson planning in history, German and art can be found in the "WirRheinländer" booklet at the museum cash desk.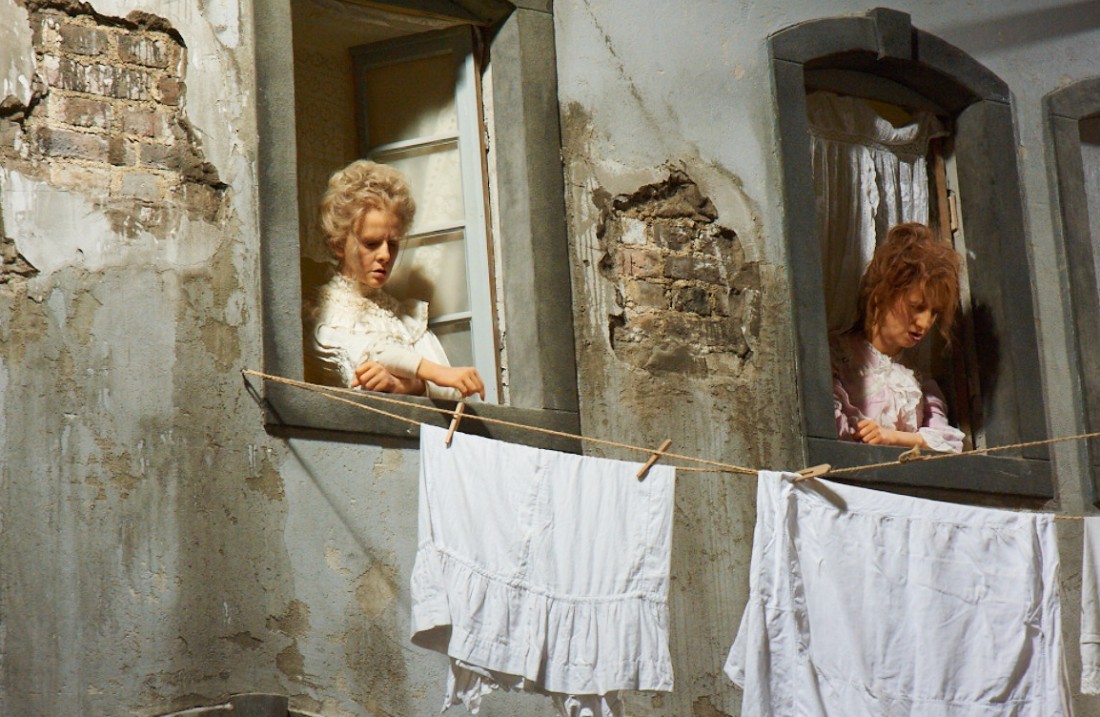 Booking number
Duration
Location
Target group
Number of participants
Meeting point
Costs
Languages
68
approx. 1 hour; 1,5 hours
WirRheinländer-Hall
Sek. I and II (from 12 years!), adults
Max. 15 people
at the museum ticket office
60 €; 80 €
english, french, netherlands
booking of the project
kulturinfo rheinland / kir